Bengaluru: Congress leader and former minister DK Shivakumar has been hospitalized following a heart attack, hypertension and shortness of breath. Sivakumar was admitted to the Apollo Hospital in Seshadripuram in Bangalore late last night with his wife Usha and his daughter.
At present, Dr. Shankar, a specialist at Apollo Hospital, has confirmed that he has no problem. However, as Shivakumar needs rest, doctors have requested that no one come to the hospital for at least three days.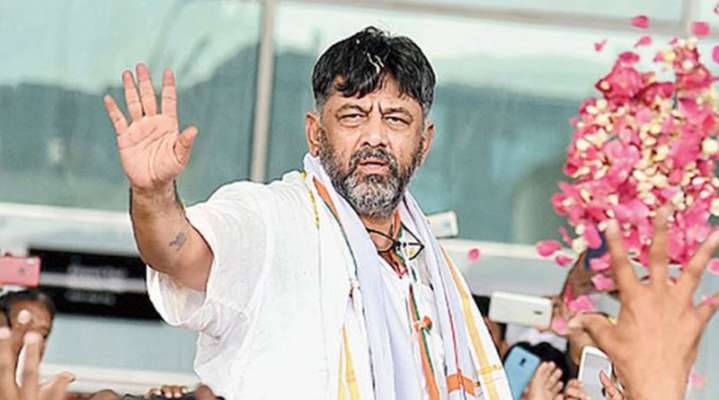 Dikeshi was out of jail in the last week of October. BP and Sugar were treated at the hospital. The doctor told me to stay in the hospital for two days. However, Dikeshi was discharged in order to get to Kanakapura. Now that he is sick again, he is worried about his supporters.
This background makes it impossible for anyone to leave the hospital. Those who come will only have the opportunity to contact the doctor. Dikeshi was admitted to the hospital only ten days ago. BP Sugar was registered for treatment and treated.
DK Sivakumar, 48, was released on bail on October 23 after he was held in Tihar jail in Delhi. The former minister, who was suffering from an illness while in Tihar jail, was treated at the Arml Hospital.
He was warmly welcomed on October 26 after arriving in Bangalore on bail. On the day of his arrival in Bangalore, he held a news conference at the Congress office. Later, he visited various monasteries in the state and was blessed by Sri.
# No one comes to visit:
The family of DK Sivakumar has appealed to his family not to visit. Doctors have advised that DKC requires a compulsory rest. Thus the family has made this appeal among their fans.
# What was the case?
DK in Delhi The IT officials had attacked the flats belonging to Sivakumar. If this is the case with D.K. 8.59 crores were seized at Shivakumar's residence and adjoining houses. He was taken into custody by the ED in connection with the case. He was released on bail on October 26, three days after his bail. Many later visited temples and monasteries.